Congratulations, you're getting married! How exciting! 
Getting married abroad is an amazing adventure and a very unique experience. Is it going to be a bright vineyard wedding in Italy, an elegant castle wedding in Spain or perhaps a sunny sea view wedding in Greece?
The options are endless and possibly quite overwhelming. But don't worry, that's where I come in. As destination wedding planner I help you pick the perfect venue, the best wedding suppliers and ensure that everything runs smoothly so you and your fiancé can fully enjoy your engagement and wedding.
Organizing a wedding can be extremely stressful, especially when you are getting married abroad. As destination wedding planner it is my goal to guide and support you through the wonders of the wedding world, so you can fully enjoy the most beautiful day of your life.
Every couple is unique and therefore deserves a unique wedding as well. When we plan your wedding we customize it to your ideas and wishes and to reflect you as a couple. 
Your wedding, your style and your love celebration!
Your wedding day is such a special day. The day that you get to say 'I do' to spending the rest of your lifes together. 
A day like that deserves attention to every detail to make sure that every element of your wedding is taken care of and worthy of your celebration.
When organizing a wedding there are lots of  to plan and many decisions to make. During the wedding planning process you can trust to receive clear communication and transparency in your wedding planning. I believe communication is key in creating an amazing wedding togetger. 
We would describe Ria as a very dedicated and involved wedding planner, who pursues the wishes of the bridal couple and knows how to create a beautiful wedding day. She presented us with a beautiful venue for our wedding and took care of every detail. On our wedding Ria was there to make everything run smoothly which resulted in an unforgettable wedding!
Marcella & Arnoud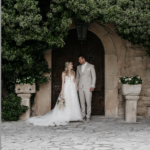 If you are looking for a wedding planner to help you with your dream wedding in Spain, Blessed Beyond is your place to be! We immediately had a very good feeling about Ria and did not doubt for a second to sign her for our wedding! Our meeting were not only useful but also very enjoyable. With her Spanish skills, her network and her organization skills Ria is a valuable wedding planner.
Kevin & Marscha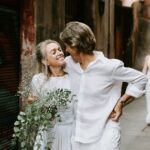 At our first online meeting with Ria, we had a great feeling about her right away. During the organization of our wedding she was incredibly helpful and had a lot of good ideas. On the wedding day Ria made everything run smoothly. She knew exactly what we wanted and that allowed us to really relax and enjoy the wedding. We are looking back on an amazing wedding!
Carola & Peter